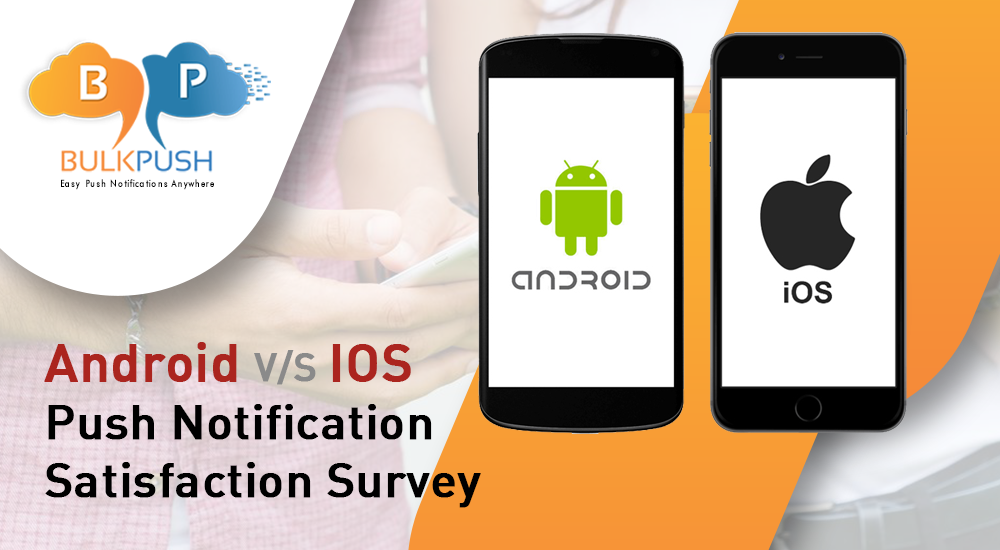 If you use iOS regularly, you might have already seen you receive fewer notifications or in other words, notifications do not invade your mobile screen. On the other hand, if you use android phone, you know notification is an integral part of your life. If you have used both, you would have certainly asked why notification distinguishes between them. The answer is no magic. Read!
The workflow associated with the operating system Decides The Frequency Of Notifications that appear on them. The notification center (iOS) and the notification drawer (Android) work differently and thus they treat notification uniquely and it reflects in the frequency at which a user sees, receives and acts on it.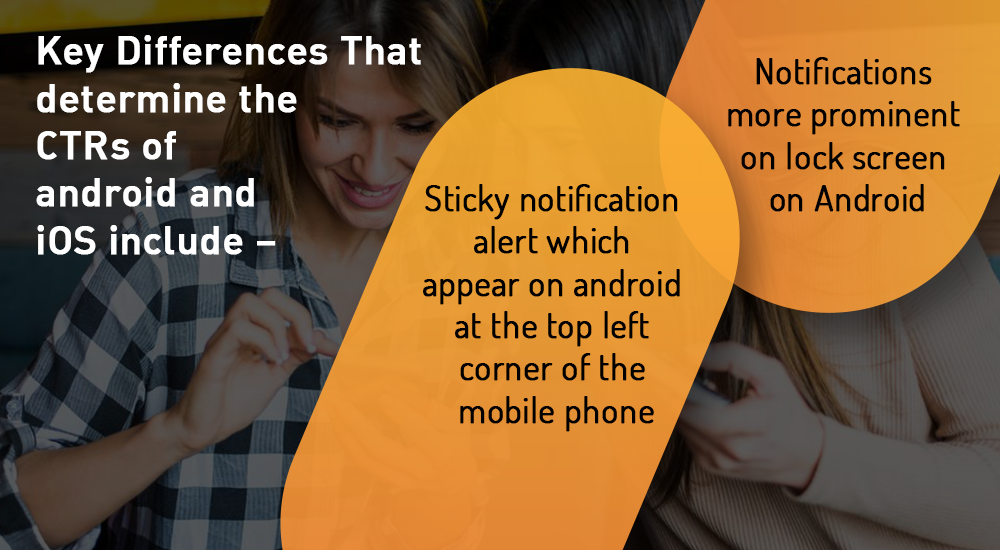 Some of the key differences that determine the CTRs of android and iOS include –
Sticky notification alert which appear on android at the top left corner of the mobile phone
Notification icons usually stay at the top left of an android phone's screen which prompts a user to take an action on them. On the other hand; on iOS, you will see less or fewer notifications and can be accessed through pulling down of the notification center.
Notifications more prominent on lock screen on Android
By default, on android, you can almost always see the notification alerts on lock screen. As a user, if you need to get rid of you need to manually clear them off. On the other hand, on iOS; once you unlock the screen, your notifications are automatically gone
On Android, users are exposed to notifications hen accessing shortcuts, in iOS; no notifications appear in the control center.
In short, the entire subject of notification changes its definition and perspective on the mobile operating systems.
Survey done on user perspective and their behavior suggest the Click Through Rate And The User Engagement Phenomenon Of Android is relatively much greater in the iOS. As we discussed in the article, the core reason of it is that the notification system and workflows in the android operating system is much streamlined and it acts a decisive part in the operating system.
The notification system and its subsequent behavior influence user patterns and CTRs. Despite having simpler, uncomplicated operating system, when it comes to notification; iOS lacks behind and Android is the clear winner. It actually depends on the context whether a notification is annoying or productive.
Bulkpush
1. Android vs IOS – Push Notification Satisfaction Survey
2. Key differences that determine the CTRs of android and iOS include –
Sticky notification alert which appear on android at the top left corner of the mobile phone
Notifications more prominent on lock screen on Android